Monique Butler, MD, appointed CMO of HCA Healthcare North Florida Division
HCA Healthcare North Florida Division appoints Monique Butler, MD, MBA, as Chief Medical Officer.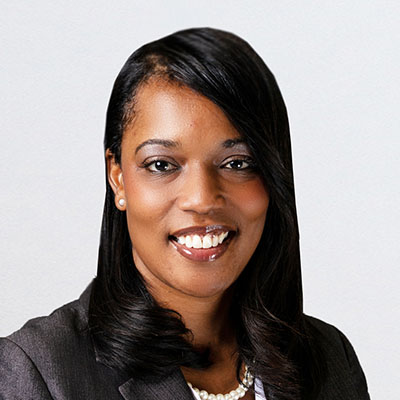 Tallahassee, FL — HCA Healthcare North Florida Division announced the appointment of Monique Butler, MD, MBA, as Chief Medical Officer. Dr. Butler has been in healthcare for 15 years and with HCA Healthcare 2.5 years. She will assume oversight for clinical quality, safety, and high reliability across HCA Healthcare North Florida Division's 14 hospitals and other sites of care. In this role, she will work to advance the Division's uncompromising commitment to quality care, patient safety, medical technology and developing programs that further clinical operational excellence.
Dr. Butler most recently served as Chief Medical Officer for HCA Healthcare Continental Division's Swedish Medical Center, where she promoted a mission-driven approach to patient care with a team of 2,000 colleagues, 500 volunteers and more than 1,400 physicians. Prior roles include Chief Operating Officer at Children's Hospital of Michigan/Detroit Medical Center, as well as Chief Medical Officer at Detroit Receiving Hospital and Sinai-Grace Hospital.
"Dr. Butler's multi-system hospital experience, extensive involvement creating operational and quality improvements, and commitment to patient safety helped her achieve tremendous success in her career," said Richard Hammett, HCA Healthcare North Florida Division President. "Her tireless dedication to improving health outcomes for patients—as well as promoting engagement among hospital staff and physicians—will be a valuable asset to our network."
"Helping others has always been a passion of mine and healthcare is a true calling," said Monique Butler, MD, Chief Medical Officer. "As a healthcare leader, I encourage my teams to strive for a level of excellence in patient care that is unparalleled because our patients and their families depend on us. I'm grateful to join the talented team at the North Florida Division and to have the opportunity to help create healthier tomorrows for our patients together."
A board-certified internist, Dr. Butler graduated from the University of Michigan, Ann Arbor, and received her medical training at Wayne State University School of Medicine. She completed her residency training at the Detroit Medical Center, received a Master of Business Administration from the University of Tennessee Physician Executive MBA program and holds a clinical assistant professorship appointment at Michigan State University's College of Osteopathic Medicine.
Published:
February 10, 2021